Aging and fat deposits are two primary causes that can stop you from having the neckline of your dreams.
Since the skin on the neck is more delicate than the skin on the face, many people are skeptical about getting surgeries done to fix these issues. But the good news is that sculpting doesn't always have to be surgical!
In fact, non-invasive neck sculpting is becoming quite popular, but do they actually work? Let's find out!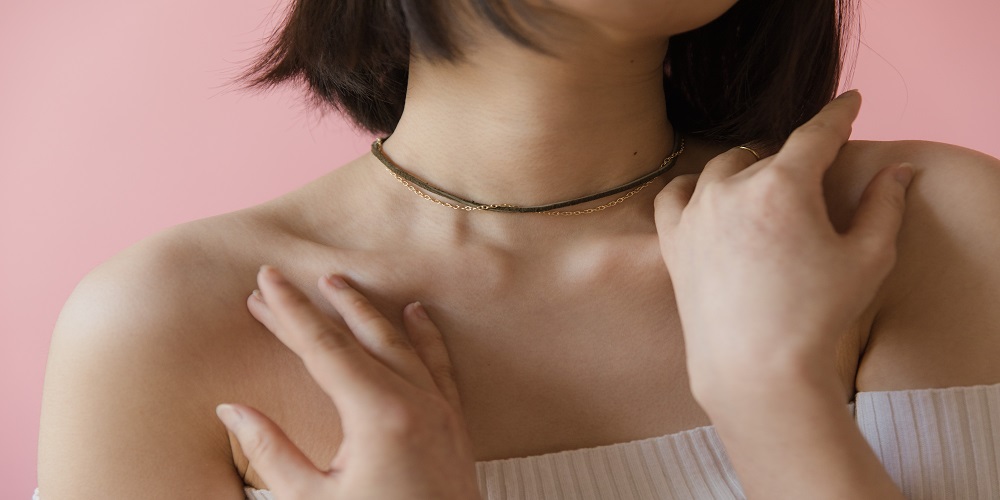 Does Neck Sculpting Work?
Neck sculpting is a real thing, which has benefited many people across the country. At the DIY level, there are skin-tightening creams, serums, and lotions formulated specifically to tighten the skin on your neck. Apart from these, you can use a neck wand, which applies a tightening and lifting serum on the neck to give you firm skin.
You will also find tons of neck sculpting procedures out there, but only a few that can actually show results. These include:
1. Ultherapy
Ultherapy focuses high-intensity ultrasound energy on your neck, which reaches deep below the skin surface to kick start natural collagen production. This, in turn, makes the skin look and feel tighter.
However, ultherapy is more suitable for younger people who don't have a lot of sagging skin on their necks. Besides, you should get the procedure done at least once a year and wait for 3 to 6 months post-treatment to see the best results.
2. Kybella
For people bothered by a double chin or pouch of fat preventing their neckline from popping, Kybella can be an effective solution. It involves injecting a specific chemical (deoxycholic acid) into the targeted area to dissolve the fat cells permanently.
This treatment generally requires 2 or 3 injections, administered at a minimum interval of 4 weeks each. Although the procedure can be completed in relatively quick time, the results may take anywhere between 6 and 12 weeks to become noticeable.
3. Cool Sculpting
Many of our readers may have heard about freezing abdominal fat, which essentially freezes the fat cells to destroy them. The good news is that this technique can also be used on the neck to eliminate low to moderate fat deposits, thereby sculpting your neckline.
Like the previous option, this procedure is also conducted in 2 or 3 phases, and the results become visible in about 3 months. But there may be some swelling or bruising after each session, and the skin on your neck may become more sensitive.
4. Micro Needling
Micro needling is a popular treatment used to reduce the appearance of wrinkles and dark spots as well as make the skin on the face firmer. And it can be performed on the neck, too, where a hand-held needle machine makes several tiny punctures on the skin.
This sudden "injury" to the skin prompts your body to produce more collagen to heal the puncture wounds. The increase in collagen makes the skin firmer to give you a chiseled neckline.
On the downside, not everyone may tolerate microneedling well, with any resultant bruising or inflammation lasting for up to a week or more.
Final Words
Neck sculpting will show results in time – the key is to be patient. And always get any procedure done by professionals who have the expertise and licenses to perform them.
Contact your dermatologist to determine the best products or procedures for sculpting your neck today!